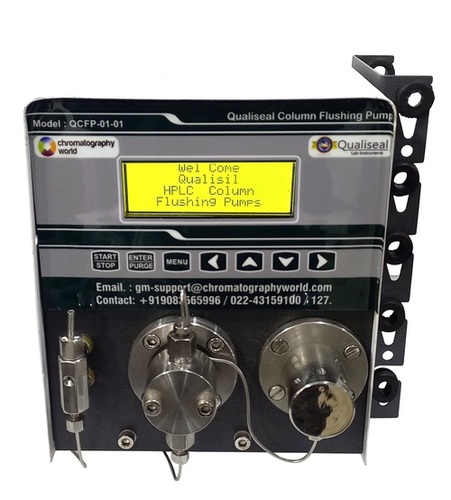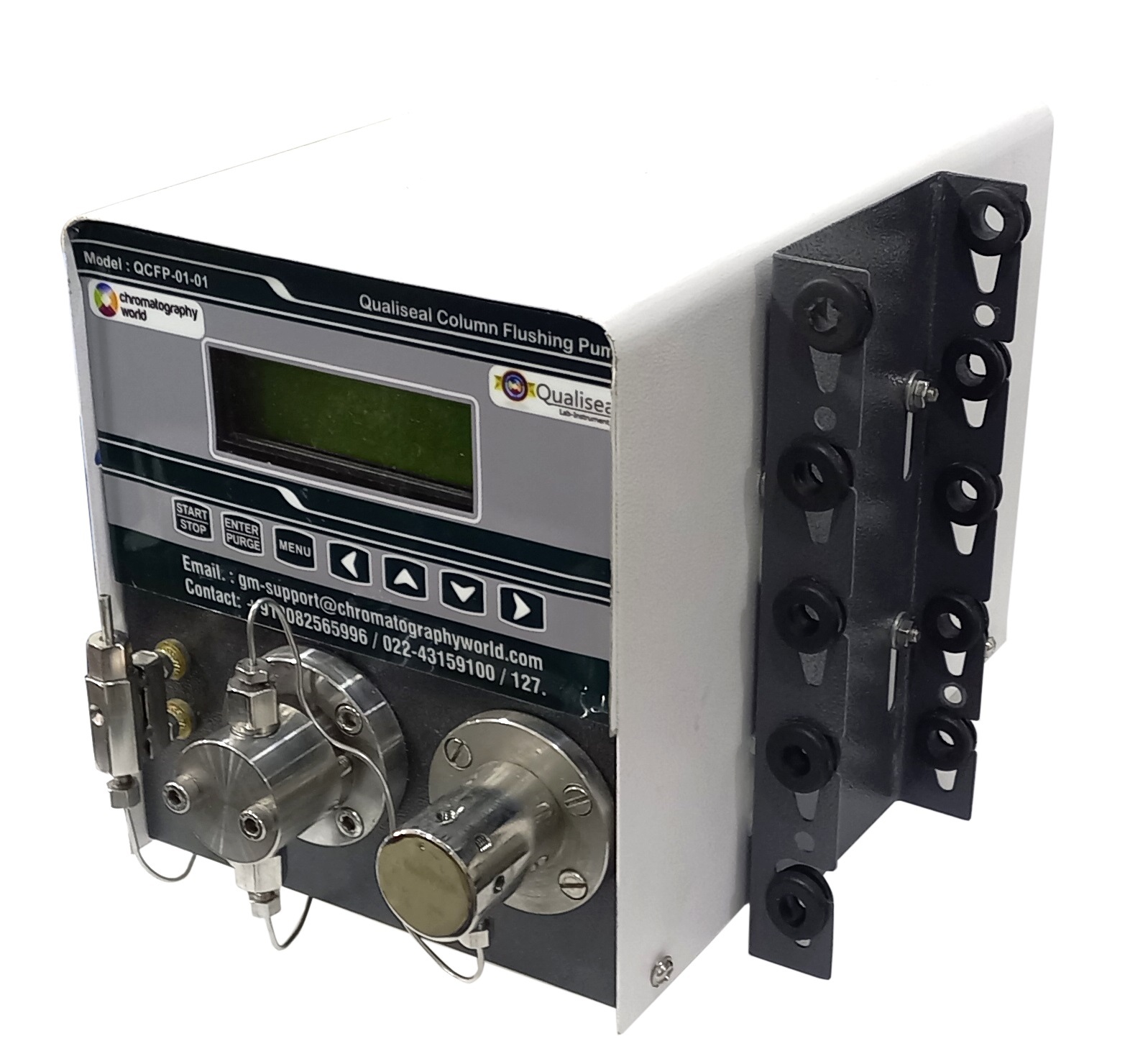 HPLC Column Washing Pump HPLC Column Washing Pump Price
HPLC Column Washing Pump HPLC Column Washing Pump Specification
Black

HPLC Column Washing Pump

Laboratory
HPLC Column Washing Pump HPLC Column Washing Pump Trade Information
Mumbai

Cash Against Delivery (CAD) Cash on Delivery (COD) Cash Advance (CA) Cash in Advance (CID) Cheque

5 Unit Per Month

Dadra and Nagar Haveli Himachal Pradesh Nagaland Pondicherry Uttarakhand Daman and Diu Lakshadweep South India East India Andaman and Nicobar Islands Andhra Pradesh Assam Arunachal Pradesh Bihar Chandigarh Goa Jammu and Kashmir Jharkhand Karnataka Maharashtra Mizoram Meghalaya Manipur Punjab Rajasthan Sikkim Telangana Tripura West Bengal Haryana Delhi Gujarat Uttar Pradesh Tamil Nadu Madhya Pradesh North India Kerala Central India Odisha West India Chhattisgarh All India
Product Description
A HPLC column washing pump is a specific pump utilized in Elite Execution Fluid Chromatography (HPLC) frameworks to convey solvents or cleaning answers for the chromatography column. It is utilized for cleaning and setting up the column for investigation by eliminating buildups from past runs.
Features of HPLC Column Washing Pump:
Plug and Play Modular pump.

Automatic compressibility compensation.

High Precision and accurate flow rate.

5 column washing station and standards.

Upgradable to low pressure Binary & Quaternary gradient.

Upgradable to 5 columns station with oven facility.

Continuous & timed operation.

Cut-offs pressure setting.
FAQs of HPLC Column Washing Pump:
Q: For what reason is column washing significant in HPLC?
A: Column washing is fundamental to keep up with the exhibition and life span of HPLC columns. Over the long haul, test deposits, pollutants, and cradle salts can amass on the column, influencing partition proficiency and pinnacle goal. Standard column washing assists with eliminating these contaminations and reestablish column execution.
Q: How does a HPLC column washing pump work?
A: A HPLC column washing pump works in basically the same manner to different pumps in a HPLC framework. It conveys the picked washing dissolvable or arrangement through the column to flush out undesirable buildups. The pump's stream rate and tension control assist with guaranteeing powerful cleaning without harming the column.
Q: What kinds of solvents are utilized for column washing?
A: The decision of washing dissolvable relies upon the idea of the examples run on the column. Regularly utilized solvents incorporate water, natural solvents like methanol or acetonitrile, and combinations of these solvents. The dissolvable ought to be viable with the column material and the analytes being isolated.
Q: How frequently would it be a good idea for me to perform column washing?
A: The recurrence of column washing relies upon elements, for example, the sorts of tests run, the column's ability, and the quantity of runs. As an overall rule, customary column support through washing is suggested after a specific number of runs or when you notice a decrease in partition execution.
Q: Might I at any point involve a similar pump for both example examination and column washing?
A: Indeed, in most HPLC frameworks, a similar pump can be utilized for both example examination and column washing. In any case, it's critical to guarantee careful cleaning of the pump and tubing prior to changing from an example to a washing dissolvable to forestall defilement.
Q: Are there explicit directions for utilizing a HPLC column washing pump?
A: The activity of a HPLC column washing pump is like different pumps in the framework. You would set the proper stream rate and tension boundaries, interface the pump to the column delta, and run the picked washing dissolvable through the column for the necessary span.
Enter Buying Requirement Details