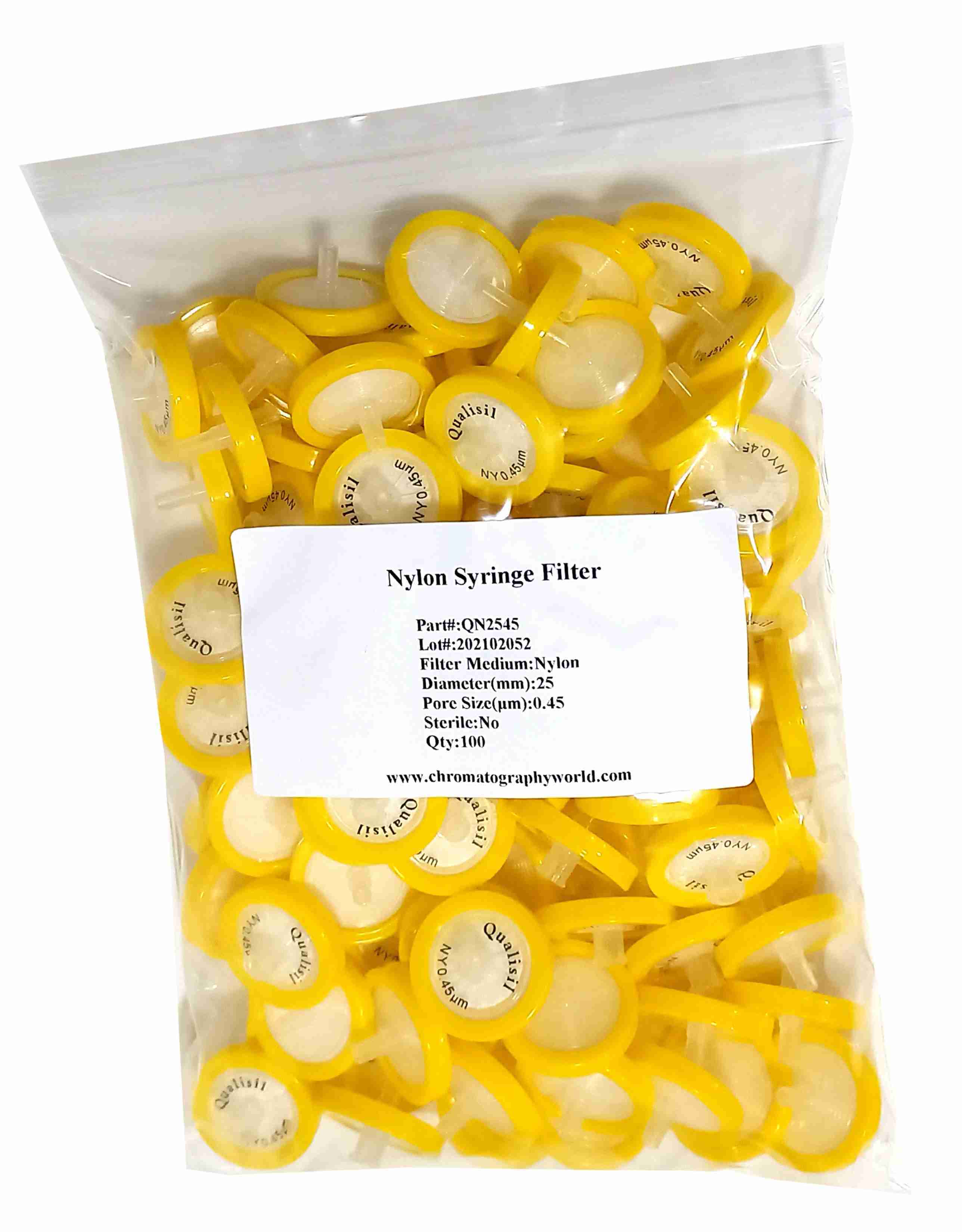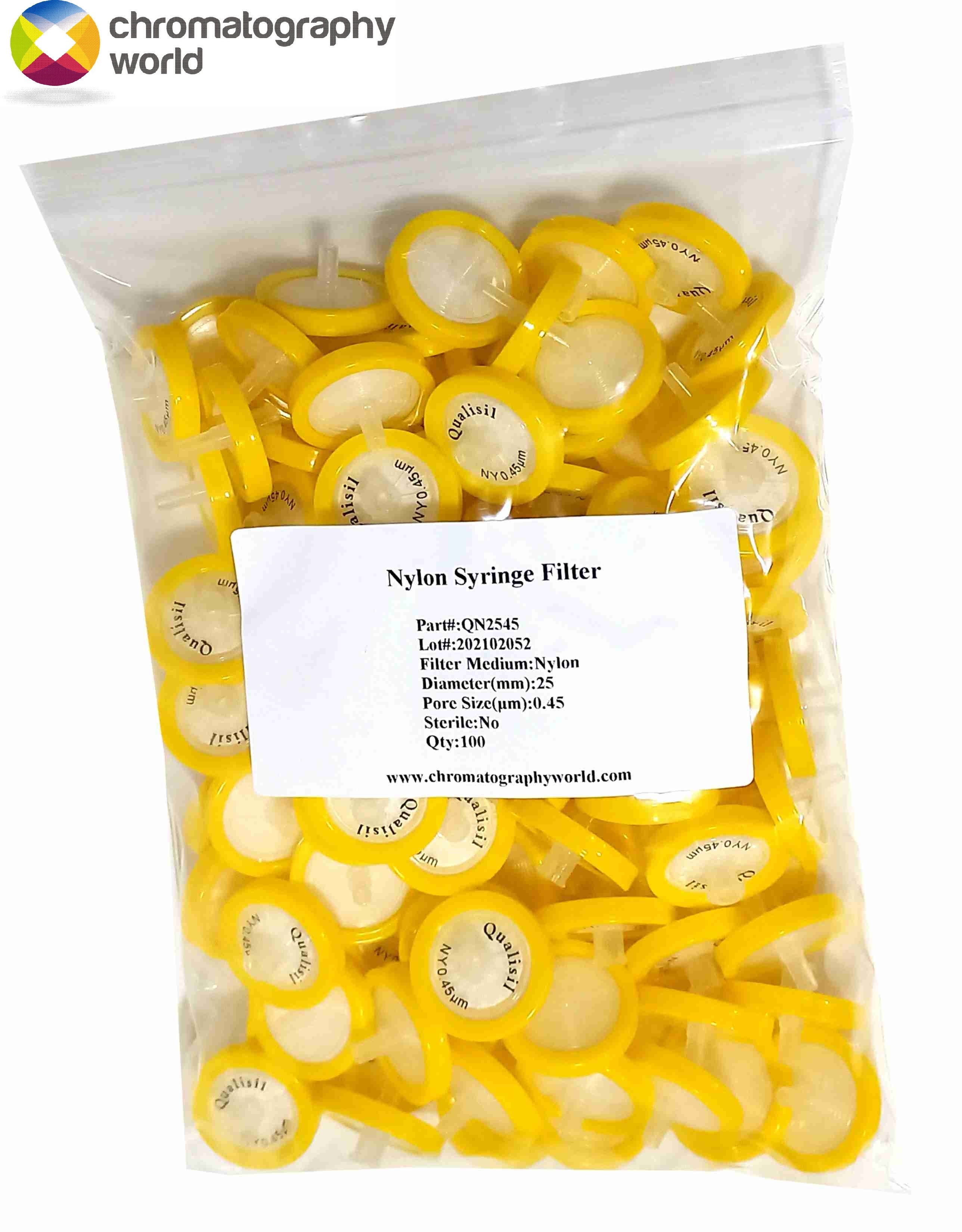 Nylon Syringe Filters 0.45um - Qualisil Nylon Syringe Filters 0.45um - Qualisil Price
Nylon Syringe Filters 0.45um - Qualisil Nylon Syringe Filters 0.45um - Qualisil Specification
Nylon Syringe Filters 0.45um - Qualisil Nylon Syringe Filters 0.45um - Qualisil Trade Information
Mumbai

Cash Against Delivery (CAD) Cash on Delivery (COD) Cheque Cash Advance (CA) Cash in Advance (CID)

100 Pack Per Month

1 Week

Chandigarh Himachal Pradesh Andaman and Nicobar Islands Nagaland Uttarakhand Daman and Diu Dadra and Nagar Haveli Lakshadweep Delhi Gujarat South India Central India North India East India West India Andhra Pradesh Assam Arunachal Pradesh Bihar Goa Haryana Jammu and Kashmir Jharkhand Karnataka Madhya Pradesh Maharashtra Mizoram Meghalaya Manipur Punjab Pondicherry Rajasthan Sikkim Tamil Nadu Telangana Tripura West Bengal Uttar Pradesh Kerala Odisha Chhattisgarh All India
Product Description
Nylon Syringe Filters 0.45um - Qualisil is a single use medical grade tool that is commonly used in hospitals and clinics to efficiently remove particulates within gaseous and liquid samples. It is commonly used before ion chromatography, ICP, dissolution testing. The compact design and ease to use makes it highly demanding among our customers. It comes in many different variants as per micron rating. Top-grade non-toxic materials are used for the fabrication of this medical tool. Customers can get Nylon Syringe Filters 0.45um - Qualisil in large quantities with an assurance of fast and safe delivery at a reasonable and low price.
Features of Nylon Syringe Filters 0.45um - Qualisil:
Zero Toxicity,
Light weight and compact design,
High filtration capability.
FAQs of Nylon Syringe Filters 0.45um - Qualisil:
Q: What are Nylon Syringe Filters 0.45um - Qualisil utilized for?
A: Nylon syringe filters with a pore size of 0.45 microns are ordinarily utilized in research facilities for the filtration and explanation of fluid examples. They are intended to eliminate particles, microorganisms, and different pollutants from tests while permitting more modest atoms and solvents to go through.
Q: What is the meaning of the 0.45 micron pore size in these filters?
A: The pore size of 0.45 microns demonstrates the measurement of the openings in the channel film. This pore size is appropriate for eliminating particulate matter, microscopic organisms, and different microorganisms from the example while holding more modest parts.
Q: For what reason are Nylon Syringe Filters liked for specific applications?
A: Nylon syringe filters are known for their substance similarity, high stream rates, and low degrees of extractable mixtures. They are reasonable for separating an extensive variety of test types, including fluid and natural arrangements.
Q: Are there explicit directions for utilizing Nylon Syringe Filters 0.45um - Qualisil?
A: Use directions can fluctuate by producer. By and large, you would join the channel to a syringe, load the example, and tenderly drive the arrangement through the channel into a perfect holder. Make a point to keep the producer's rules gave on the bundling or documentation.
Q: Are these filters sterile?
A: The sterility of the filters can differ in view of the maker and item details. Some Nylon Syringe Filters 0.45um might be accessible in sterile variants, while others may not be sterile. Assuming sterility is significant for your application, guarantee that you pick the suitable rendition.
Q: Could these filters at any point be utilized with both watery and natural solvents?
A: Indeed, Nylon syringe filters are by and large viable with both fluid and natural solvents. In any case, it's prescribed to check the maker's data or lead similarity testing in the event that you are utilizing solvents that are not regularly utilized in research center settings.
Enter Buying Requirement Details
Other Products in 'Syringe Filters' category