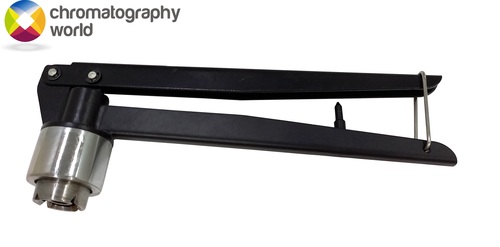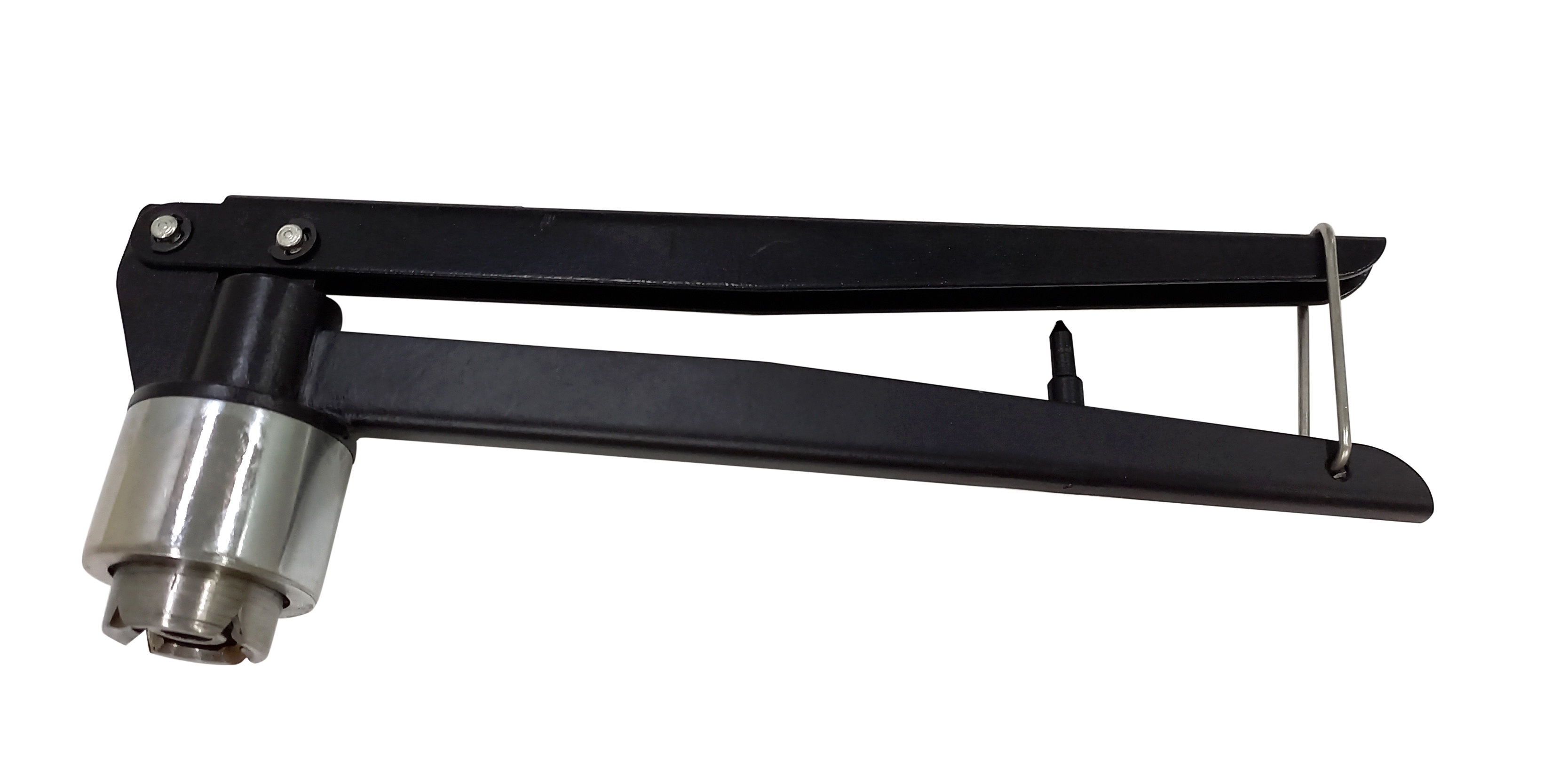 Vial Crimper Vial Crimper Price
Vial Crimper Vial Crimper Specification
20mm

Black

Vials

HPLC Vials Crimper
Vial Crimper Vial Crimper Trade Information
Mumbai

10 Unit Per Month

Asia Australia Central America North America South America Eastern Europe Western Europe Middle East Africa

All India South India Central India West India North India East India Gujarat Karnataka Kerala Lakshadweep Mizoram Meghalaya Manipur Andhra Pradesh Bihar Chandigarh Daman and Diu Goa Jharkhand Odisha Punjab Assam Delhi Dadra and Nagar Haveli Andaman and Nicobar Islands Arunachal Pradesh Chhattisgarh Haryana Himachal Pradesh Jammu and Kashmir Madhya Pradesh Maharashtra Nagaland Rajasthan Sikkim Tamil Nadu Telangana Tripura Pondicherry Uttar Pradesh Uttarakhand West Bengal
Product Description
A vial crimper is a handheld device used to get aluminum or plastic covers onto the openings of vials and jugs, commonly utilized in chromatography, drugs, and research facilities. It applies strain to make a tight seal between the cap and the vial, forestalling pollution and vanishing.
Benefits of Vial Crimper:
Guarantees a protected seal: Vial crimpers make impermeable and release safe seals, forestalling pollution and dissipation of tests.
Consistency: Manual creasing can bring about irregularities, however vial crimpers apply steady tension for uniform fixing.
Efficient: Vial crimpers accelerate the fixing system contrasted with manual pleating.

Further developed ergonomics: Vial crimpers are intended for convenience, diminishing stress on the administrator's hands.
Q: How does a vial crimper work?
A: A vial crimper works by applying controlled power to pack the cap and vial together. This tension makes the cap be firmly fixed onto the vial's neck, guaranteeing a protected conclusion. Vial crimpers are accessible in various plans, including manual and pneumatic renditions.
Q: What kinds of vials are viable with vial crimpers?
A: Vial crimpers are viable with different kinds of vials and jugs that have pleat top or crease seal covers. These vials are usually utilized in applications like chromatography, test capacity, and drug bundling.
Q: Are there various sizes of vial crimpers accessible?
A: Indeed, vial crimpers come in different sizes to oblige different vial breadths and cap sizes. It's critical to choose a vial crimper that matches the particulars of the vials you are utilizing.
Q: Are vial crimpers movable for various cap sizes?
A: Some vial crimpers have flexible settings to oblige different cap measures and guarantee legitimate creasing. It's fundamental to allude to the maker's directions and change the crimper as per the cap and vial aspects.
Q: Are vial crimpers reusable?
A: Indeed, vial crimpers are normally intended to be reusable. Appropriate support and cleaning after use can assist with broadening their life expectancy.
Enter Buying Requirement Details
Other Products in 'Vial Crimper' category